2021 Pro Day data has been added. Pro Day times now display in the large NFL Combine Data table in italics when there is no combine data available, for all available years. You also have the option to adjust the data based on per position average difference in combine score and pro day score.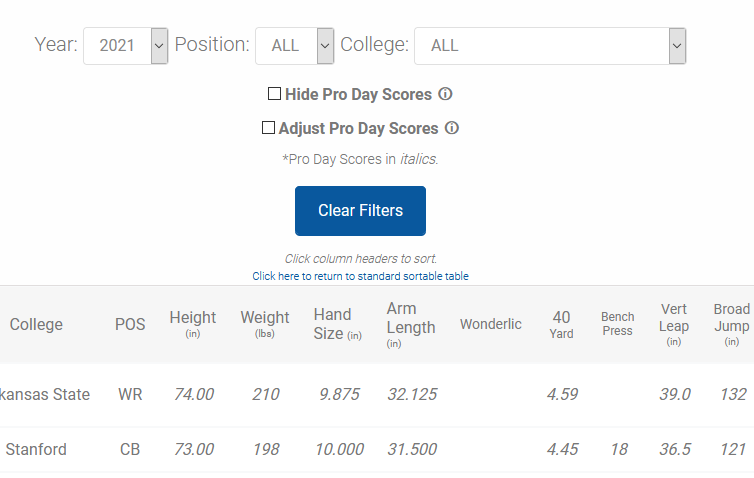 Individual player pages also contain the 2021 Pro Day info and can be accessed via the Player Search or the NFL Combine Data table for 2021.
Additional changes to Player Pages are also coming to utilize additional Pro Day information when NFL Combine Data is not available for a player.
If you are curious about how Pro Day scores normally compare with Combine scores, please see the Pro Day/NFL Combine Results Comparison Tool